Travel
Cheapest Universities In Berlin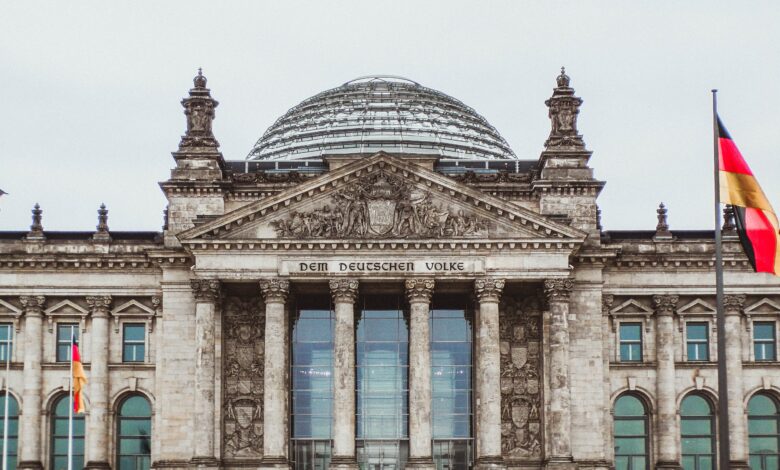 One of the best places to study as an intentional student in Europe is Germany. The country has a lot of quality institutions to bring out the best in students. Irrespective of the program you are applying for, Germany is a great place to be.
Asides from being home to some of the best institutions, Germany also has the cheapest universities and colleges in Europe. In many other countries, international students struggle to pay tuition fees due to the high costs.
However, it is much better in Germany. In this article, I will show you the cheapest universities in the capital of Germany, Berlin. I chose Berlin because it is also easier for international students to enter schools there. Let's get right to it.
1. Berlin University of the Arts
Tuition Fee: €320
Berlin University of the Arts is one of the cheapest universities in the city, most especially for International students. Since it is a government-owned institution, you can expect it to still come below the abovementioned cost. It was established in 1696 and is also one of the oldest universities in Germany.
Berlin University of the Arts is also the largest diversified art school in Europe and among the four research universities in Berlin, Germany. The university has four colleges specializing in; architecture, arts, media, design, music, and the performing arts.
2. University of Potsdam
Tuition Fee: €280
The University of Potsdam is even less expensive than the Berlin University of the Arts. With an average of £280, you can apply and study for your dream course at a public university. It was established in 1991 but is already among the best universities in the country.
In addition, the University of Potsdam is the fourth largest university in Berlin, where many international students participate in different programs from different parts of the world.
Before we proceed, you can check out some posts you might have missed
3. ESCP Europe
Tuition fee: €10,000
Although quite expensive, ESCP Europe is an excellent school for international students. It was established in 1819, making it one of the oldest institutions in the city and country. Aside from the Berlin campus, ESCP also has campuses in Turin, Warsaw, London, Paris, Berlin, Madrid, and other parts of Europe.
The university currently ranks second in Master of Finance and sixth in Master of Management. If you are pursuing any of these degrees, you should be here.
4. Hertie School of Governance
Tuition fee: €8,000
Unlike the other schools on this list, the Hertie School of Governance is a private German institution. However, it is solely a graduate academy that confers doctoral degrees. You can not apply for undergraduate programs here. You can only obtain postgraduate degrees.
It was established in 2003 and is now one of the best universities for postgraduates in Europe. Asides from the fact that it is a private institution, its tuition is also moderate for the average international student.
5. European School of Management & Technology
Tuition: €11,000
The European School of Management and Technology, also known as ESMT, is a private non-profit business school in Berlin. It was just established in 2002. The programs offered include; a master's degree and a postgraduate diploma in Management, MBA, a Ph.D. program, and other open registration and customized programs.